IP/VoIP Phones Systems San Diego CA
An efficient telecommunication system comprises of many features needed to maintain seamless communication at work. Higher productivity as well as better ROI is the primary goal of every business owner. These can be easily achieved with the help of an effective business phone system.
Enhancement of business processes will lead to higher productivity and businesses need to use smarter communication tools to achieve this. The success strategy of bigger companies includes a clear business communication goal and a plan to accomplish the same. This is applicable to the small or medium scale enterprises too. A clear and well-planned business communication goal would eliminate bottlenecks present in a business process and will facilitate better communication.
Over the past few decades, telecommunication technology has made huge progress and the good old PSTN systems are on the way out. Their place is slowly and steadily being taken over by completely digital IP/VoIP telephone systems.
Companies that installed these latest communication systems are enjoying numerous advantages. The latest tools facilitate effective communication with clients, vendors, employees, and business partners. Every employee of the company can communicate with their peers as well as customers without worrying about telephone bills.
IP/VoIP telephony converts analog signals to digital signals and transmits them over the Internet or secured IP network.
Hosted telephony takes this one step further by offering cloud based business phones without the additional installation. Business owners will have to pay only a fixed monthly fee to avail of the VoIP services. The biggest advantage offered by the Toshiba's cloud telephone system is that all the maintenance and software upgrades are centrally managed by Toshiba business phone itself.
Advantages of IP/VoIP Business Phones
Commworld of San Diego North is an authorized dealer of Toshiba and helps companies in and around San Diego. We install and maintain IP business telephone systems.
VoIP telephony comes with several advanced features such as call manager, priority call routing, high volume call handling, video/audio call conferencing, smart phone integration and unified communication. Some of the benefits offered by VoIP telephony are:
Greater flexibility
VoIP services can be accessed from a variety of platforms
High volume call handling
Effective customer service
Effective call routing
Higher savings with low rates on long distance calls
Better communication between departments
Better system reliability
IP Telephone Systems
Ipedge and business PhoneBusinesses are switching over to the new VoIP business telephone systems. The reasons are quite obvious – access to advanced telephony features that come with VoIP services. Low call rates associated with IP telephones is it's biggest attraction. IP telephone systems are quickly replacing the old PSTN systems, and the days are not far when PSTN will be retired completely.
Long distance or overseas calls are cheaper when you are using IP phone services. With your PSTN connection replaced with WAN, all the traffic from your office goes via your Net connection. Irrespective of how much you use or how many calls you make, your WAN connection charges are fixed for the month. With SIP trunking, you can make and receive calls to/from a mobile phone or a PSTN land line.
At Commworld of San Diego North, we are offering the award winning and extremely powerful IPedge telephone system from Toshiba. The IPedge system is one of the most popular IP business phones in the world and numerous businesses across the globe have started enjoying the benefits offered by this communication system. Companies in San Diego too can now get the IPedge advantage and create a communication system that's efficient and effective.
IPedge has the following benefits to offer:
Single Server Simplicity. IPedge installs multiple communication applications on a single small server. You can manage all the applications using a browser from anywhere in the world. Standard applications are call processing, voicemail, and centralized system administration. Other optional applications are unified messaging, meet-me audio and video conferencing with web collaboration, and a Call Manager unified communications client application.
Mobile Connectivity. IPedge connects to a number of mobile hardware and software platforms including your smart phones. You can program IPedge to call your desk phone and smart phone at the same time so you never miss a call.
Contact Center Efficiency. IPedge delivers contact center efficiency with applications and IP management systems that increase your efficiency and cost effectiveness. This provides a competitive advantage whatever the size of your company.
VoIP Phone Systems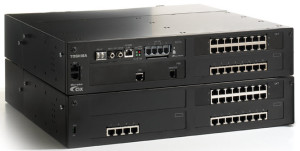 Commworld of San Diego North is proud to offer Toshiba's popular VoIP service to all businesses in San Diego. Toshiba's Strata CIX is the latest VoIP telephony service and it comes with some of the most advanced telephony features in the market. Strata CIX can be connected with ease to existing communication system. Here are the standard features that you can expect to enjoy after switching to Strata CIX:
Call analysis to manage calls in a better manner.
Long distance or overseas calls can controlled and managed well
Connection to high speed digital services
Call rates are cheaper
Automatic call routing
Vertical solutions for schools, health centers, government departments and contact centers.
Cloud Telephony Solutions
We are also offering VIPedge, the cloud telephone system from Toshiba. As an alternative to installing your own IP PBX in your office, Toshiba has installed multiple IPedge's on a world class data center. The data center has been designed for survivability with multiple data backups, power backups, and a high level of security. All these are connected to a multiple fail over T1 lines so that VIPEdge is always available 24/7.
As an end user, you can enjoy all the benefits of IPedge with just an Internet connection and an end device such as a Toshiba IP Phone. Subscriptions are available for as low as $1 a day per user.
Features offered by VIPedge are:
Call manager
Voicemail with Unified messaging
Find-me and follow-me call routing
Nearly zero capital expenditure
Low operational costs
No software upgrades
Better space management at office
No system management costs
Survivability ensured by cloud
SIP Trunking
One of the most advanced features offers in both IPEdge and Strata CIX is SIP trunking.
Traditionally, phone calls are made through a PSTN network where the exchange is hosted in the service provider's premises. The exchange is connected to your office through PRI or analog lines. When you lift the phone, you get connected immediately to the exchange and you can make the calls. Generally, there is a charge for every call you make, as well as minimum monthly charges. In this environment, for Internet connection, you need a separate line coming into your office. This could be a data or broadband circuit. Most data or broadband circuits have fixed monthly charges with unlimited usage that also extends to voice calls.
With SIP trunking, traditional phone lines are not needed any more. Instead, voice and data are transported over your data or broadband connections. As long as the party on the other side of your call also has an IP connection, the circuit stays digital and the call travels over the Internet connection only.
Let us assume you make a call to a regular land line or a mobile phone. This has to travel outside the Internet connection. From your office to the ISP provider, the call goes through the same Internet connection. There, you are connected to an Internet Telephony Service Provider (ITSP), who does the switching from IP Telephony to analog or cell circuit and back to IP Telephony. You can instruct the ITSP to choose the route with the lowest call rates, so you end up saving money when making the call. When you receive a call from an external line, the caller pays for the call.
SIP trunking is a great way to keep you communication completely IP based and, at the same time, have the ability to make and receive calls from anyone or anywhere without incurring huge long distance charges.
IP Phone Devices
Toshiba's IP phones are made to work with IP circuits. With built in flexibility, these phones can be programmed to function the way you want. Use the Internet or your private Intranet to give full phone functionality to any location in the world.
Integrated high speed switch providing the fastest network access
Easy to read display for superior readability in most light conditions
Low-profile design and unique 8 angle tilt-base
Call announcement through speaker or handset
Superior sound through speakers or handset
Prompts that help you complete common tasks
Programmable buttons to complete all tasks
Digital Telephones
Commworld of San Diego North offers a large collection of Toshiba digital telephones and the Toshiba DP5000 series phones will prove to be perfect device for efficient call handling. Toshiba DP5000 series business phones come with features like:

Gigabit Ethernet Switch for connecting with High-speed network
Improved Readability
Speaker or handset facility for Off Hook Call Announcement
Fully programmable in terms of functionality
Pure digital clarity
IP/VoIP Mobility Solutions
We also offer the complete range of mobility solutions from Toshiba. Businesses can opt for the SoftIPT Softphone to connect with their existing LAN. The Toshiba Wireless SIP DECT IP4100 can be easily hooked to Strata CIX or IPedge. The uMobility solution extends connectivity of IPedge and Strata to your smart phone so you can take your calls outside the office also.
Features offered by IP/VoIP mobility solutions are: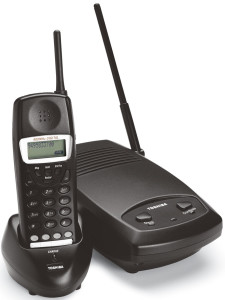 Flexibility of using the wireless digital phones from anywhere in the premises or building
The feature of desktop phone can be used with the Wireless SIP DECT IP4100
Use the phone system within the range of the IP connection
One number to access cell phone or desk phones
For full details on mobility, call us today!
Small Business VoIP Phone Systems
When you look at an IPedge or Strata CIX system, it is understandable if you get worried about the size of investment needed, and what internal support systems you have to set up. We do offer specific models in both IPEdge and Strata CIX that are tailor made for small and medium businesses.
For pure IP telephony, we offer the IPEdge EP model. Made for a max of 40 connections, the server is physically very small and can be easily installed on your server rack. The server is made to be installed and forgotten. The server can be managed through user friendly applications and it's in built call manager. The IPedge EP is designed to work without issues.
For converged communication where you want to mix IP and PSTN trunk lines, we have the wonderful Strata CIX40 model. With configurability built in, the Strata CIX40 allows you to decide how many IP channels, trunk lines, ports, and end points you need. In spite of it's size, the Strata CIX40 give you all the features of an enterprise level call center.
For small companies that are not happy installing new equipment, we have the cloud based phone system – VIPedge. Delivering all the features of IPedge, VIPEdge can be subscribed to for even just one connection. As you grow, VIPEdge grows with you and can be networked with IPedge and Strata CIX, if you do install it later.
Since 1989, we are best choice in San Diego for IP/VoIP communication solutions.
Call us today at (858) 549-5000 to help you switch over to new world of communication.