Why Choose Commworld?
WE ARE CONSULTANTS.
At Commworld, we believe each client is unique and deserves a personalized experience. What may work for one business with a similar size and capacity, may not necessarily work for another. Every company has its own set of business needs, goals and cultural dynamic that should be taken into consideration.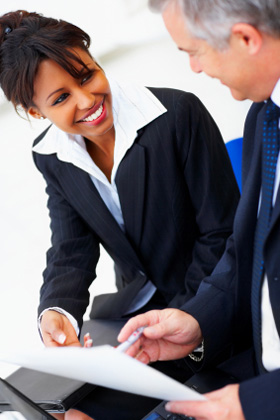 In spite of our many years of experience in the telecom world, we try not to make assumptions. Instead, we take time to get to know our client's short and long term business goals along with their telecommunication needs and existing infrastructure. Our telecom consultants learn as much as they can about your business before crafting a personalized solutions proposal that includes the information and tools to make the best business decision.
It's our duty to assess, determine, define then lay out your best options, and allow you to choose.
WE ARE CONFIDENT.
CommWorld has a proven track record and we will be here in the future to take care of your needs. We have over a thousand satisfied customers, including many that have been with us for fifteen years or more. We concentrate on customer satisfaction and customer retention.
CommWorld has been in business in San Diego for over 20 years. Unlike branch offices with their high turnover of managers, we are committed to the long term. Branch offices seem to suddenly appear when times are good and suddenly disappear when business slows down. We have been here, and will continue to be here, during all the ups and downs of the economy.
We are a full service telecommunications company. We can provide phone systems, voice mail systems, Voice Over IP solutions, hosted IP solutions, Automatic Call Distribution for call centers, Outlook integration, Smartphone integration, call recording, voice mail and email integration, call accounting systems, voice and data cabling, fiber connections, and all other related services and equipment. Our service department is available 24 hours a day.
We pride ourselves on the quality of our service experience and our love for our community.
WE ARE COMMWORLD.
It's our mission to continually educate ourselves to ensure we are keeping up with the latest and greatest technologies out there, on behalf of our clients. We digest the information and then share the highlights with our clients so they too can learn. It's a partnership we take seriously and want each client to rest assured we are working FOR them.
We believe our commitment to a collaborative culture will benefit both ourselves and more importantly, our clients.